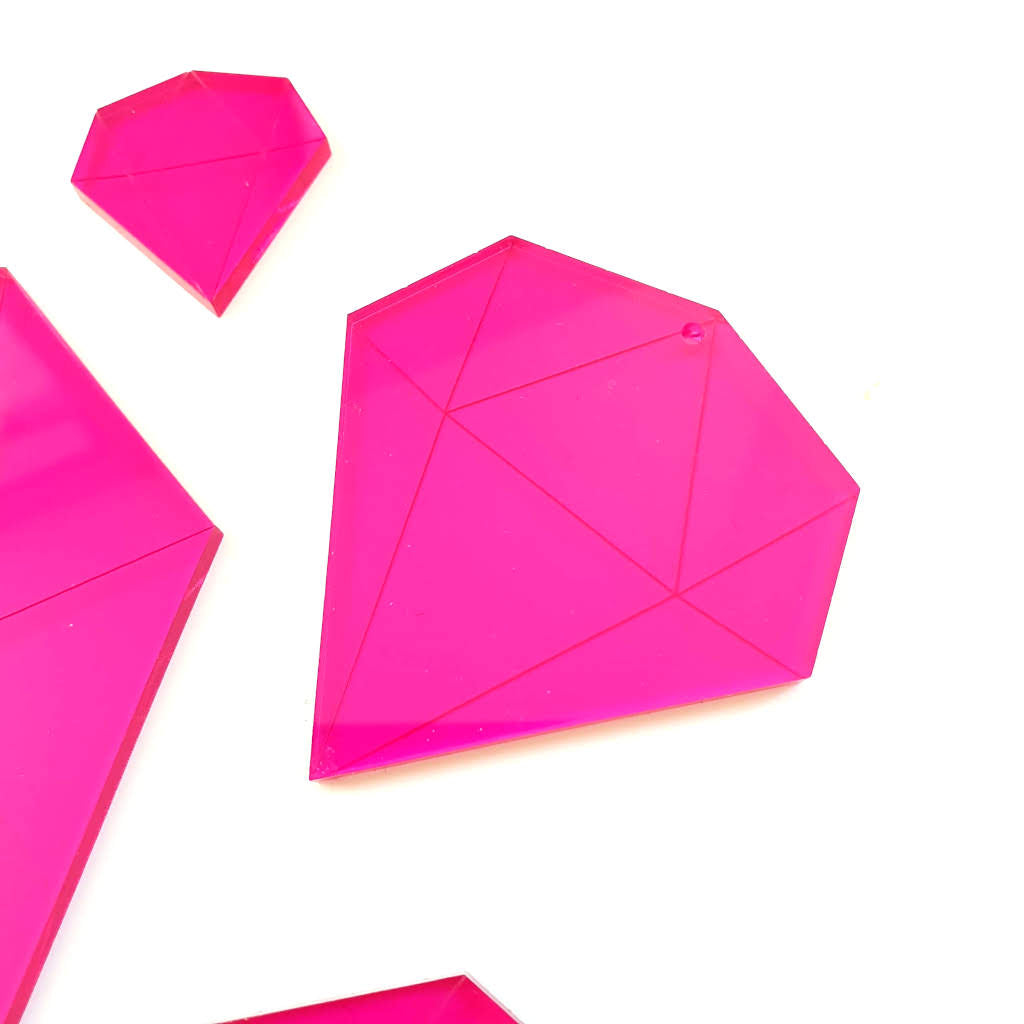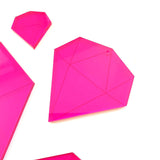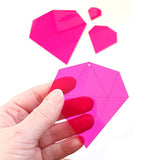 dotpop
Bright Pink Hanging Acrylic Diamond
$6.00 $8.00
 Bright and bold fuchsia pink diamonds to hang in your window and watch them catch the sunlight.
When these super bright acrylic diamonds catch the sun they reflect another pink diamond on the wall! Each diamond has a little hole pre-drilled at the top so you can thread some fish line or similar, and hang it where it will best catch the sun. Mix them up with other acrylic diamonds in Iridescent Acrylic to create a fun window or wall hanging!
Available in 4 different sizes to mix and match - extra large is 10.5 x 10 cm, large 8 x 7.5 cm, medium is 5.5 x 5 cm, and the smallest is just 2.5 x 2.5 cm.