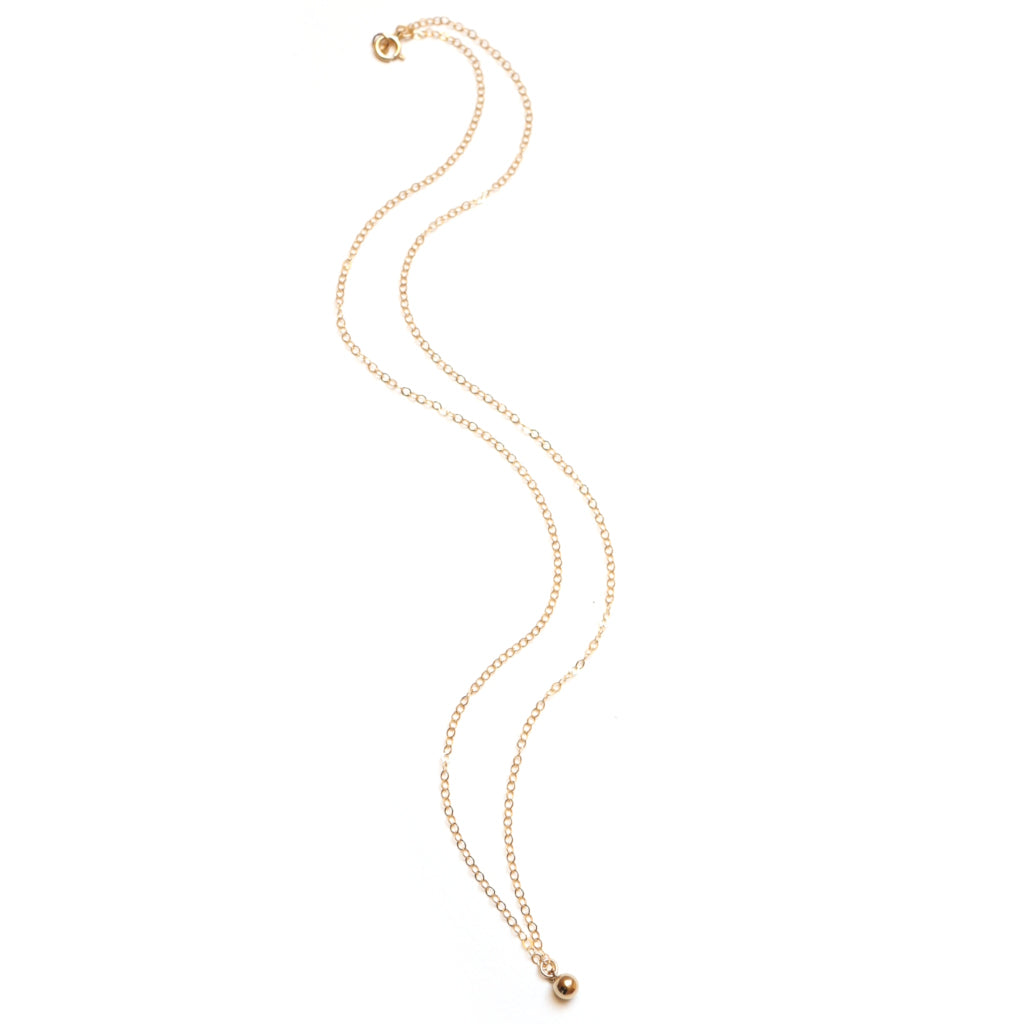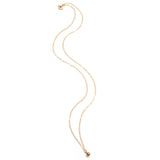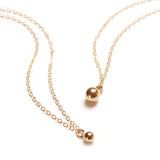 dotpop
Petite Gold Bauble Necklace
$37.00
The tiniest and simplest of necklaces perfect for a minimal look. These pretty orb pendants hang from a gold filled chain and work perfectly with all looks. 
Details:
Each necklace is made with a gold filled chain and pendant. The chain is approximately 45 cm (18 inches) long and the bauble pendant is a tiny 4 mm wide. 
What is gold filled jewellery?:
Gold filled means that a layer of gold has been pressure bonded to a base metal. It is hard wearing and will not leave marks or tarnish like gold plated, bronze or brass jewellery will. It's easy to care for, just keep away from harsh chemicals, lotions and perfumes and clean with a jewellery cloth.
Also available:
Matching Petite Gold Bauble Hoop Earrings