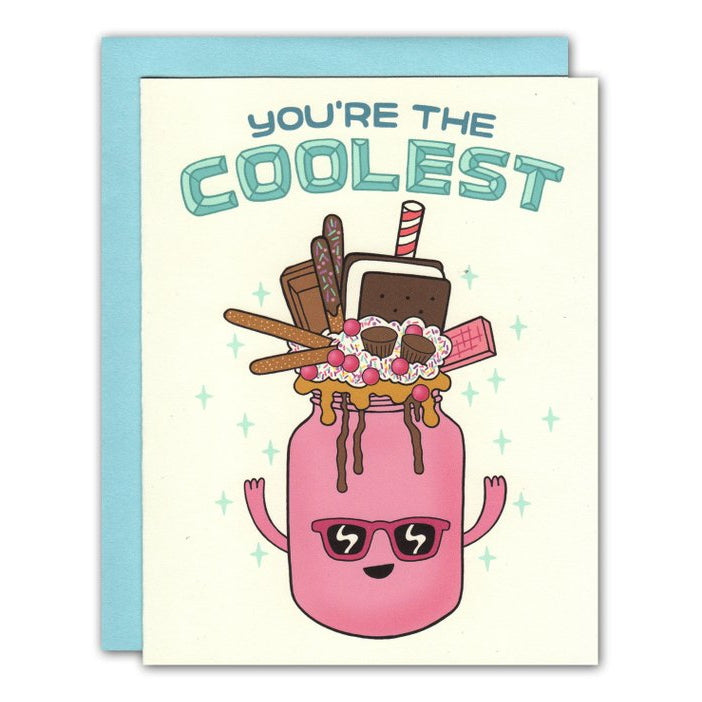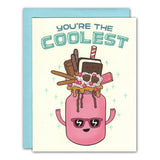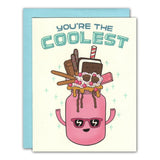 Betty Turbo
You're the Coolest Card
$5.00
This sweet, ice cream sundae themed "You're the Coolest" greeting card is the perfect way to send birthday greetings or just say hello to someone you think is super cool.
The "You're The Coolest" Card is a design by Betty Turbo, an artist from the USA whose work features bold characters, quirky messages and perfect typography. 
Measurements:
This fun, summery card is just under A6 sized.