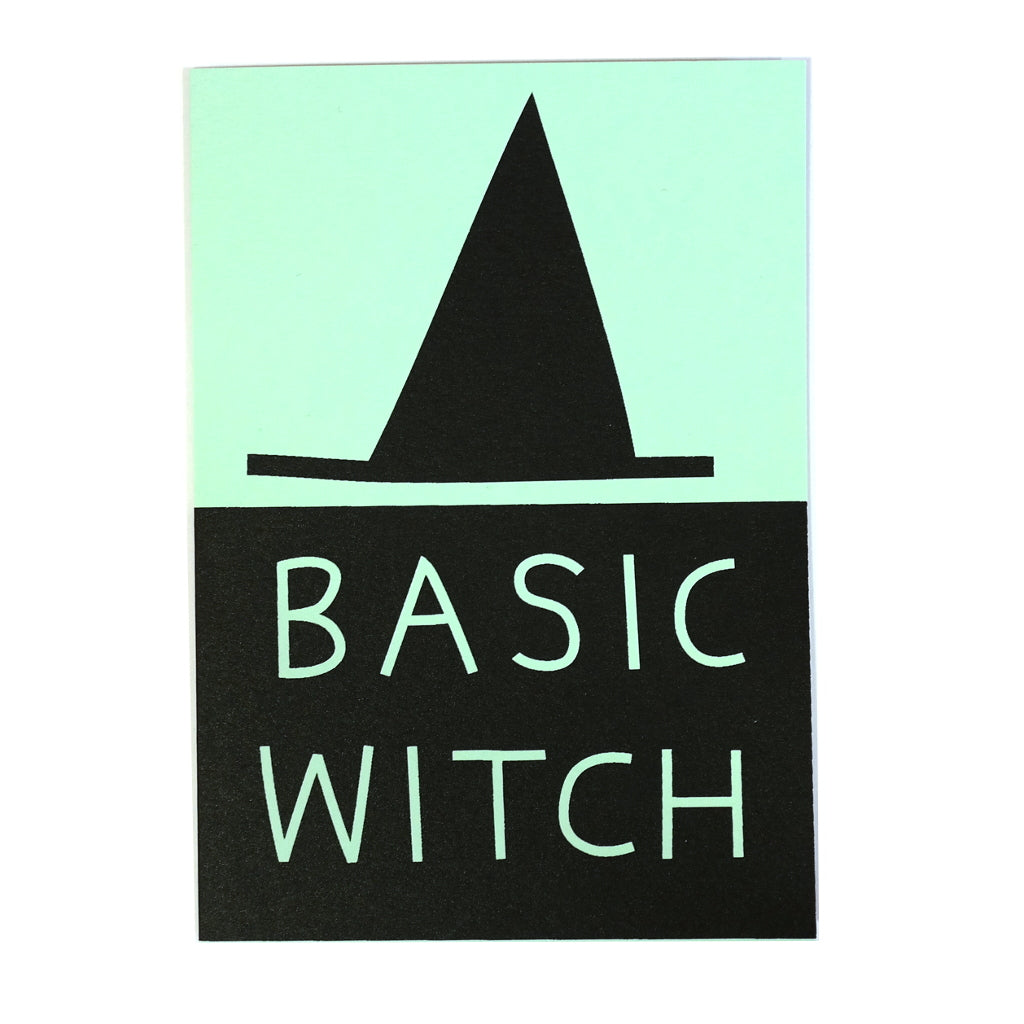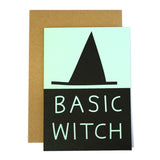 Pirrip
Basic Witch Card
$4.00
Witch, please! This is the perfect greeting card for a magical pal with attitude.
The simple two colour design features a classic witches hat and the phrase 'Basic Witch' hand screenprinted in black ink onto substantial 270gsm green card. It comes with a brown flecked envelope.
Measurements:
The Basic Witch card is A6 sized.