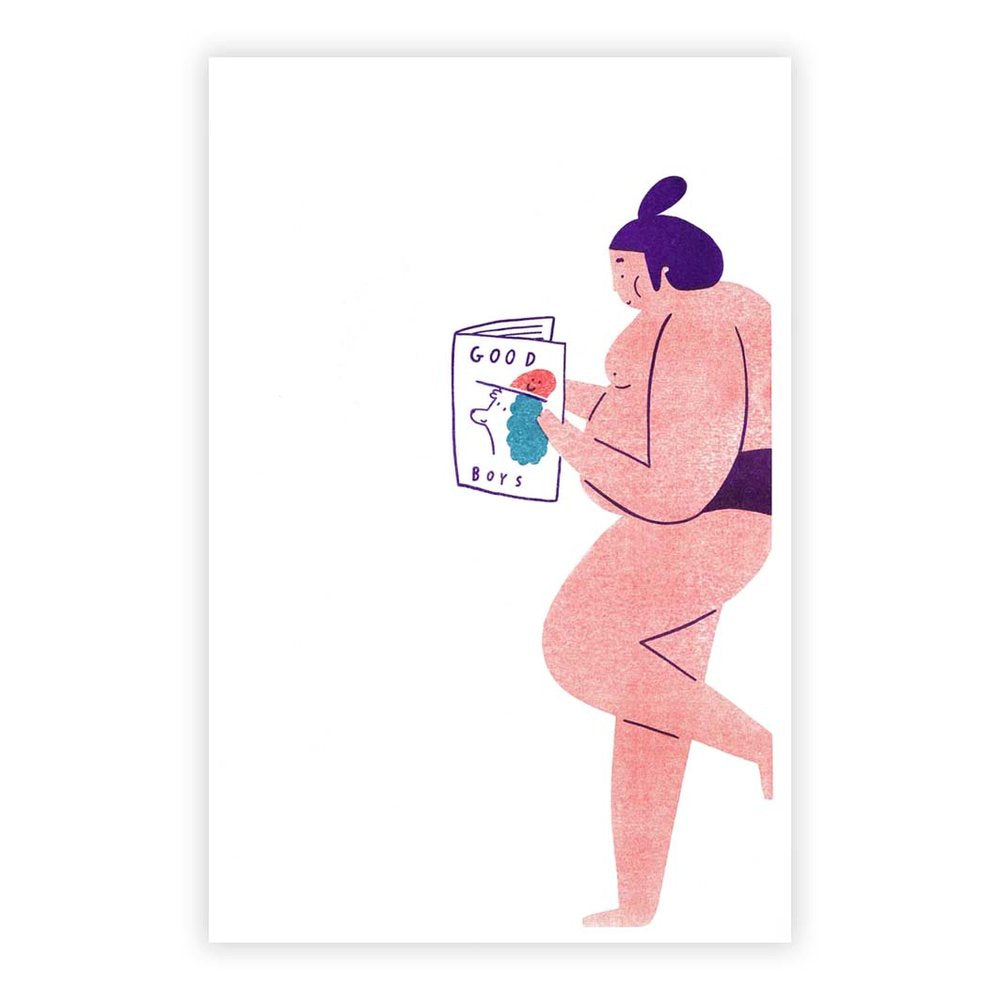 Amy Victoria Marsh
Sumo Reading Good Boys Risograph Print
$13.00
The Sumo Wrestler Reading Good Boys riso print is a quirky, humorous illustration by British illustrator Amy Victoria Marsh. It depicts a sumo fighter casually leaning against the edge of the page, reading his favourite dog magazine! It's a simple, fun, minimalist design that would look great on any wall!
This fun illustration has been risograph printed in red, purple and teal onto 135gsm G. F. Smith paper. The design is based on the artist's large scale mural outside Magma in Manchester!
Measurements:
The Sumo Reading Good Boys riso print is A4 sized.