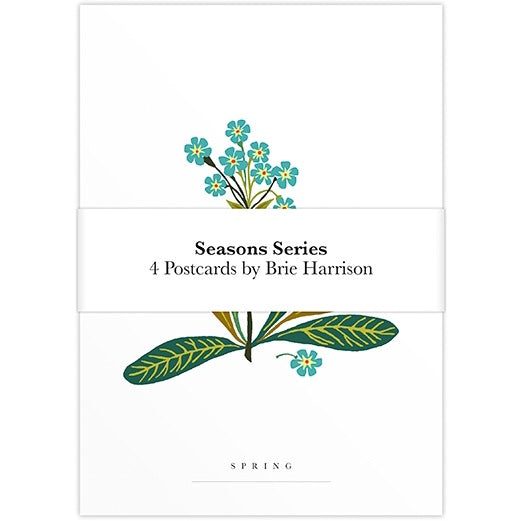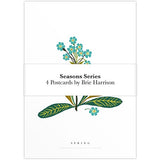 Brie Harrison
Seasons Postcard Set
$8.00
A set of four lovely postcards by British artist Brie Harrison, inspired by the four seasons!
Each postcard features a collection of plants and flowers found in spring, summer autumn and winter respectively. Send the set as a gift, split them up to post individually or keep them to decorate your own house!
The Seasons Postcards are printed on 350gsm recycled paper and come packaged in a biodegradable wrap.
Measurements:
Each Seasons Postcard is A6 sized.