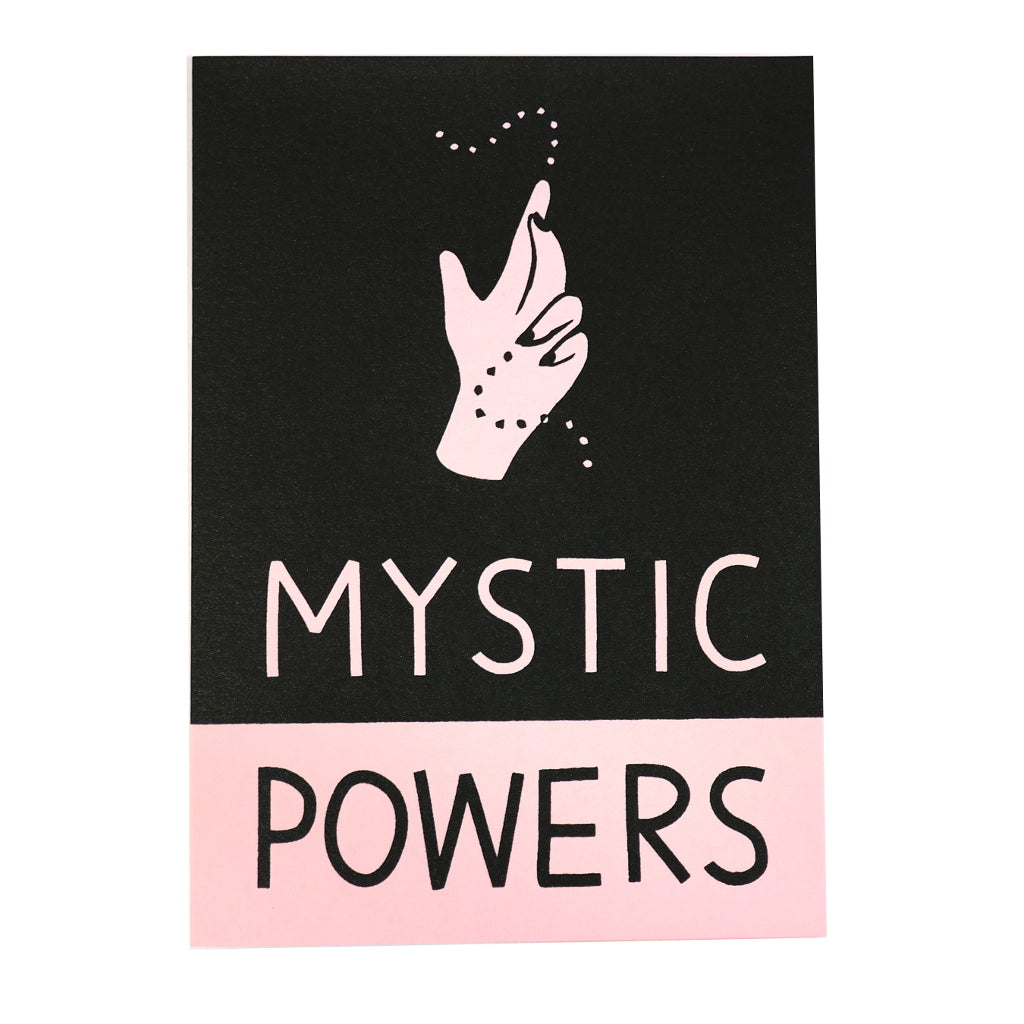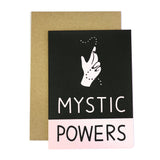 Pirrip
Mystic Powers Card
$2.00 $4.00
Do you know a witch or wizard with a birthday coming up? If so the Mystic Powers greeting card by UK based design duo Pirrip is just right for the occasion!
Featuring a witchy hand toying with the forces of the unknown and the phrase "Mystic Powers", this stylish design has been hand screenprinted in black ink onto 270gsm heavyweight pink card. It comes with a brown flecked recycled envelope.
Measurements:
This magical card is A6 sized.