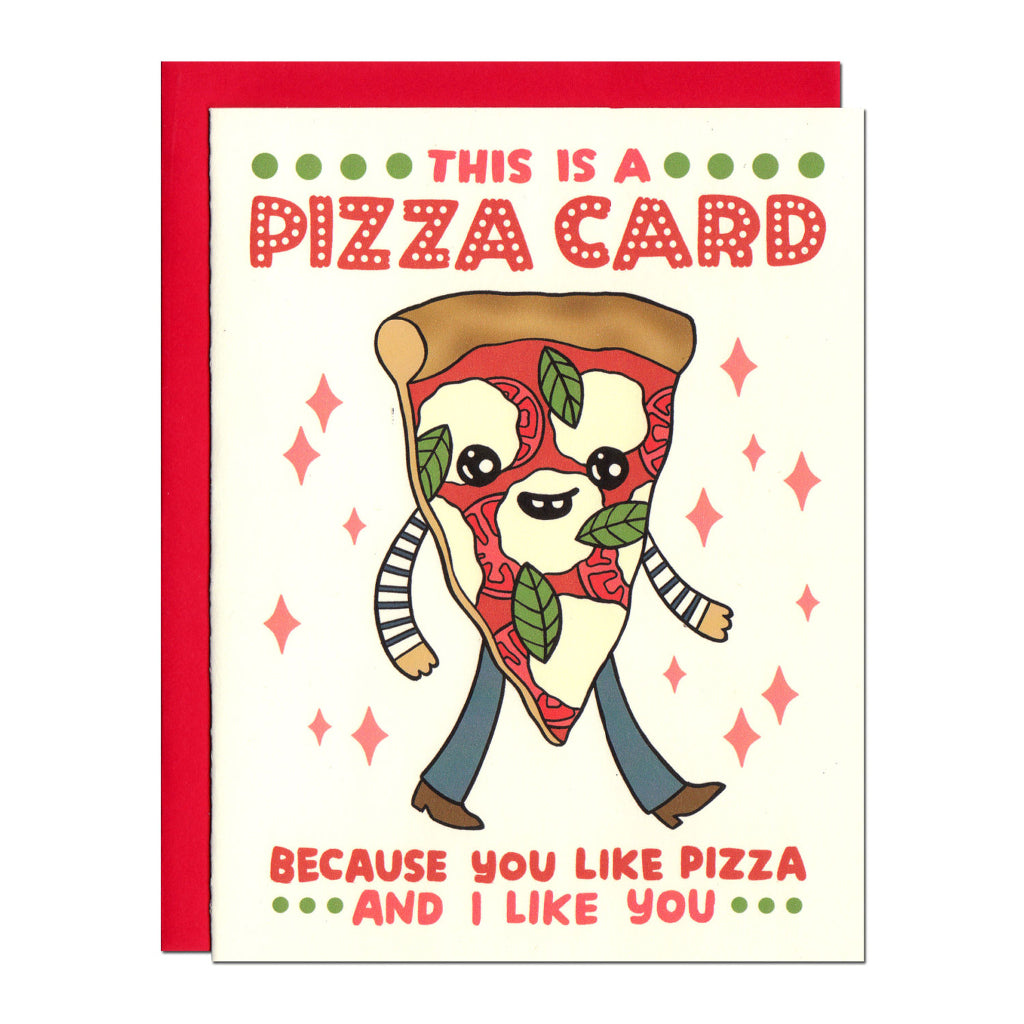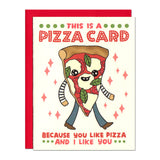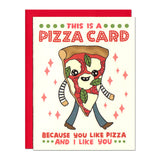 Betty Turbo
I Like You Pizza Card
$2.00 $5.00
If you like your friends as much as they like pizza, then you're a good friend indeed! Send them this pizza card and take them out for a slice of their favourite food to celebrate.
The I Like You Pizza Card is a mega cute design by illustrator Betty Turbo, AKA Agnes Barton-Sabo. It depicts a sweet walking pizza slice with the phrase: "This is a pizza card because you like pizza and I like you". The design has a fun, retro feel your friends will love!
This fun card is blank inside for your own message and comes with a coordinating red envelope.
Measurements:
The I Like You Pizza Card measures 14cm x 10.8cm, a little smaller than A6.