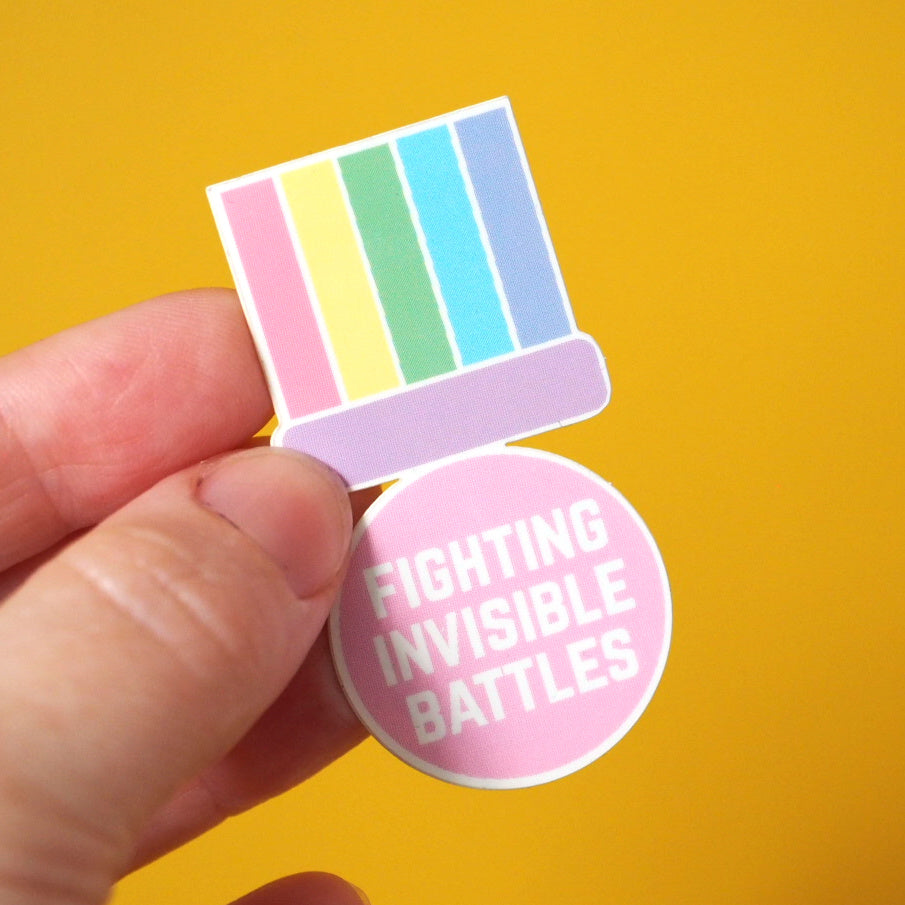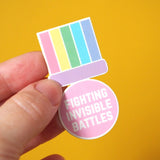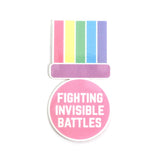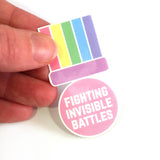 Hand Over Your Fairy Cakes
Fighting Invisible Battles Sticker
$1.00 $3.00
Just because somebody looks fine on the surface, that doesn't mean they're always fine underneath. There are many people fighting invisible battles all the time, with hidden physical or mental health problems, and the Fighting Invisible Battles sticker can serve as a reminder to others that they exist and are valid. If you're fighting an invisible battle, you deserve this medal!
The Fighting Invisible Battles sticker has been designed by Hand Over Your Fairy Cakes, a jewellery and accessory brand based in Glasgow, UK. It is made from glossy, coated vinyl in pretty pastel rainbow colours. The sticker is scratch and weather proof, with long lasting fade resistant colours.
Measurements:
This cute sticker measures 5.8cm x 3cm.