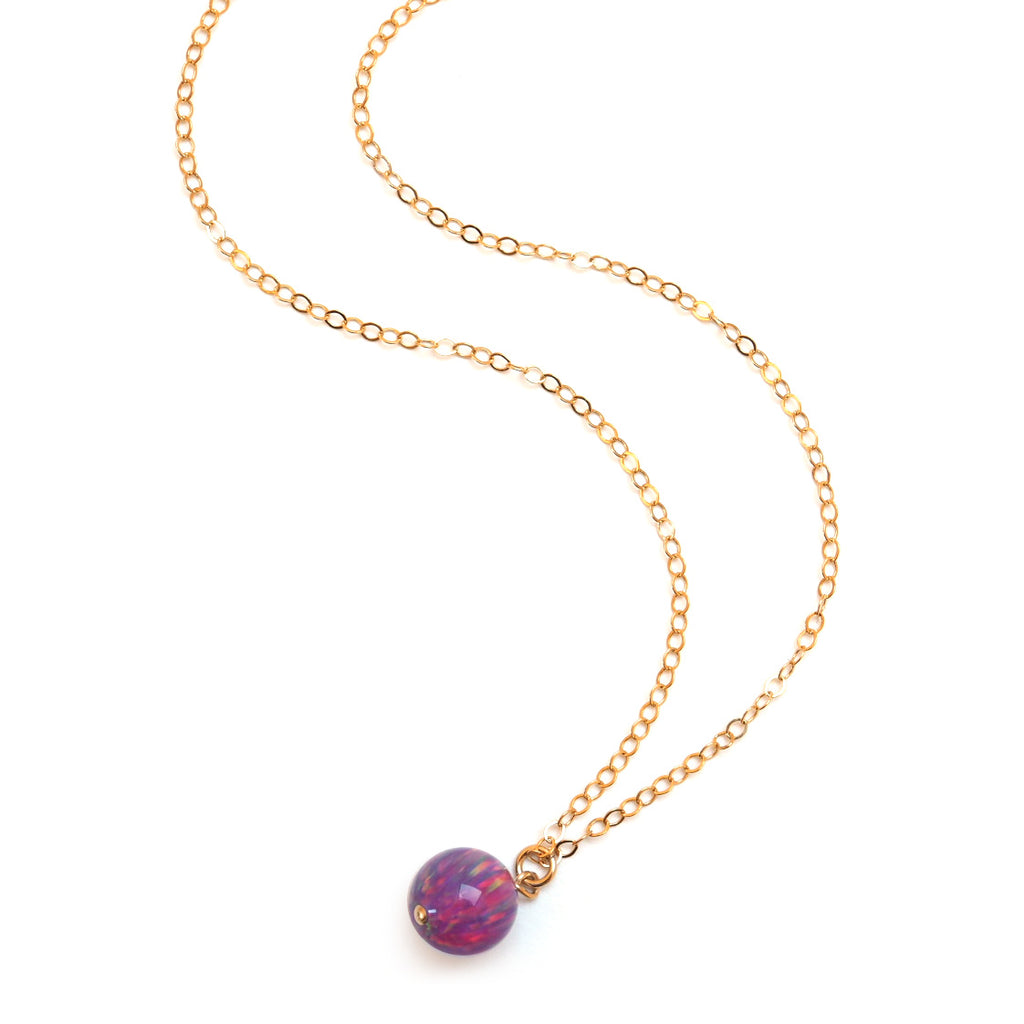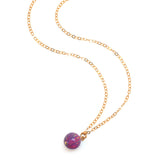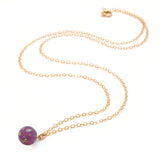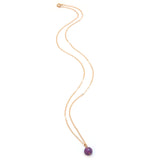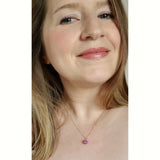 dotpop
Kyoto Orb Necklace in Firework
$59.00
The vivid Kyoto Orb Necklace with a beautiful petite iridescent orb pendant on a gold filled chain. The pendant is sourced in Japan and is made with a special dyed resin to create a shining opal-like finish with an iridescent sheen, the colours of this Firework are vivid purples and pinks
Available in 3 finishes - Moon, Water, and Firework - and each is hung from a 45 cm (18 inch) gold filled chain. The pendant is a a dainty 8 mm wide and is smooth, lightweight and easy to wear.
What is gold filled jewellery?:
Gold filled means that a layer of gold has been pressure bonded to a base metal. It is hard wearing and will not leave marks or tarnish like gold plated, bronze or brass jewellery will. It's easy to care for, just keep away from harsh chemicals, lotions and perfumes and clean with a jewellery cloth.